Do you love trivia? Do you love spending time with your family? If you answered yes to both of these questions, you must check out the best trivia games for families!
Best Trivia Games For Families
I love playing trivia as a family. It is such a great way to involve kids of all ages. Not only are these games fun and engaging, but they're also a great way to bond with your loved ones.
Trivia games can provide a great source of entertainment for everyone, but for those looking to improve their knowledge base on a variety of topics, playing trivia can be especially helpful. So whether you're looking for a new game to play at your next family game night or just want to brush up on your trivia knowledge, be sure to check out our list of the best trivia games for families!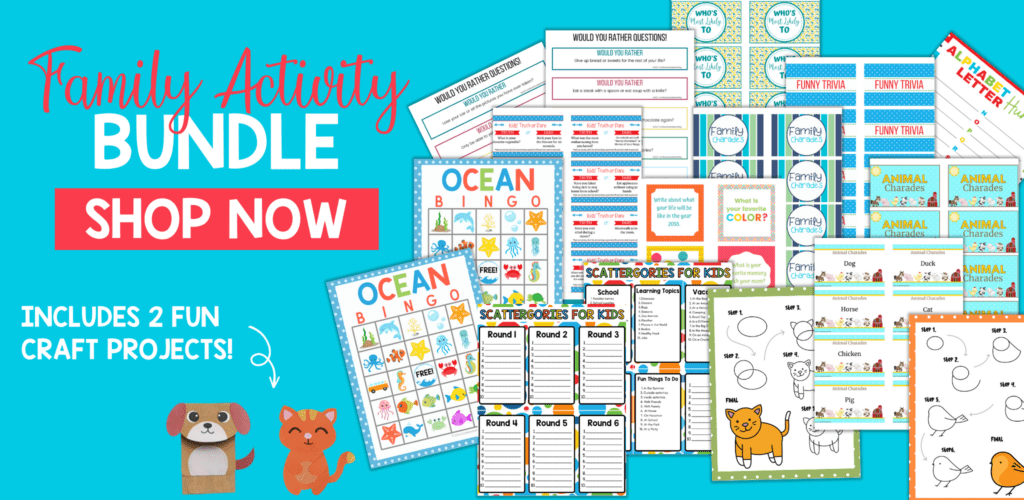 How Can Playing Trivia Games Help Improve Your Knowledge?
Trivia games are an ideal way to sharpen your knowledge base on a range of topics. Not only are trivia games fun and entertaining but trust me when I say kids find trivia games very enjoyable.
Not only will it help you broaden your kids' knowledge, but trivia games can be used as a teaching tool in the classroom by incorporating trivia facts into learning activities. Of course, trivia games can be used simply for entertainment for a long car ride or even while waiting in line at an amusement park.
If you're looking for a fun but educational activity that both adults and children enjoy, trivia is definitely the way to go!
Best Trivia Topics To Increase Your Trivia Knowledge
With fun family-friendly topics and some practice, you'll soon be able to show off your newfound trivia skills by obtaining our best trivia games for families.
Baseball trivia questions are a great way to test your knowledge and brush up on your history of the sport. Questions range from the basics such as who won the World Series or who holds the record for most home runs. If you have a baseball lover or want to brush up on your baseball trivia then these are perfect for you to add to the list of best trivia games.
Thanksgiving trivia questions are a great way to get the whole family involved in the holiday festivities. Use these trivia questions to increase your knowledge of all things Thanksgiving and to have some memorable moments around the dinner table. You might find trivia more enjoyable while eating some yummy apple crumble pie.
If you love spooky, don't miss out on our Halloween trivia questions. Not only is this a fun activity for all ages, but it can also be used to test your knowledge of Halloween and its various traditions. So why not gather around sorting your candy this Halloween and share some spooky trivia questions with friends and family?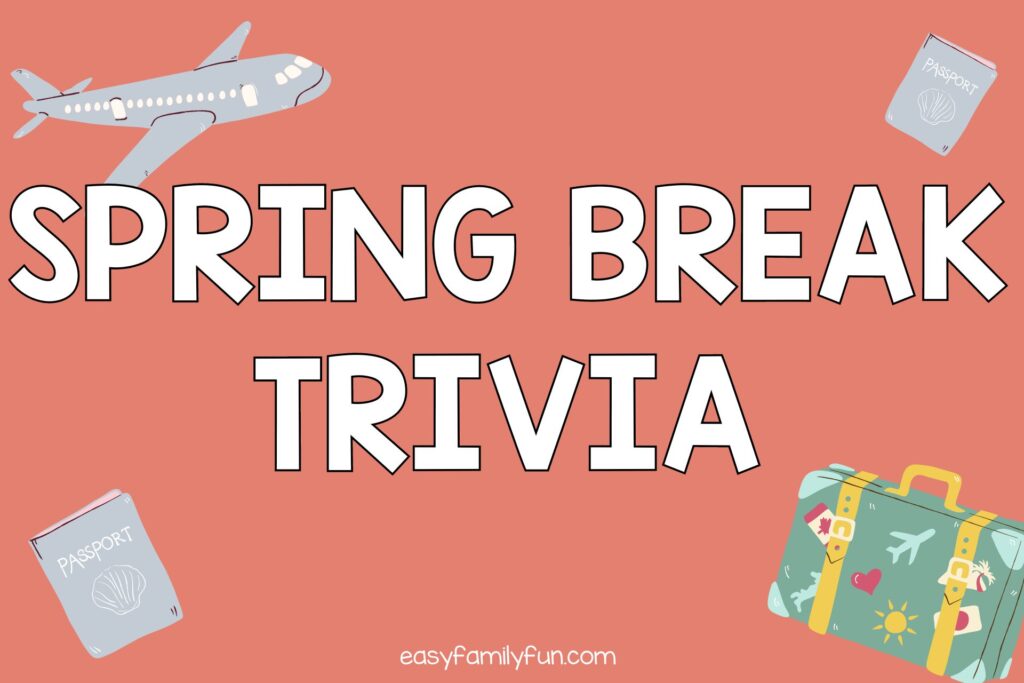 Spring break trivia is a great trivia game to keep everyone entertained while also learning some interesting facts. So don't forget to pack these trivia questions for your spring break entertainment this year. You will not regret it!
Chick flick trivia is a fun and light-hearted way to test your knowledge of all the best romantic comedies. So if you have some teenage girls or even boys then grab your own copy of our Chick flick trivia today!
Winter Sports Trivia is a great way for you and your family to have fun while testing your knowledge of winter sports. So gear up and grab your own copy of Winter Sports Trivia!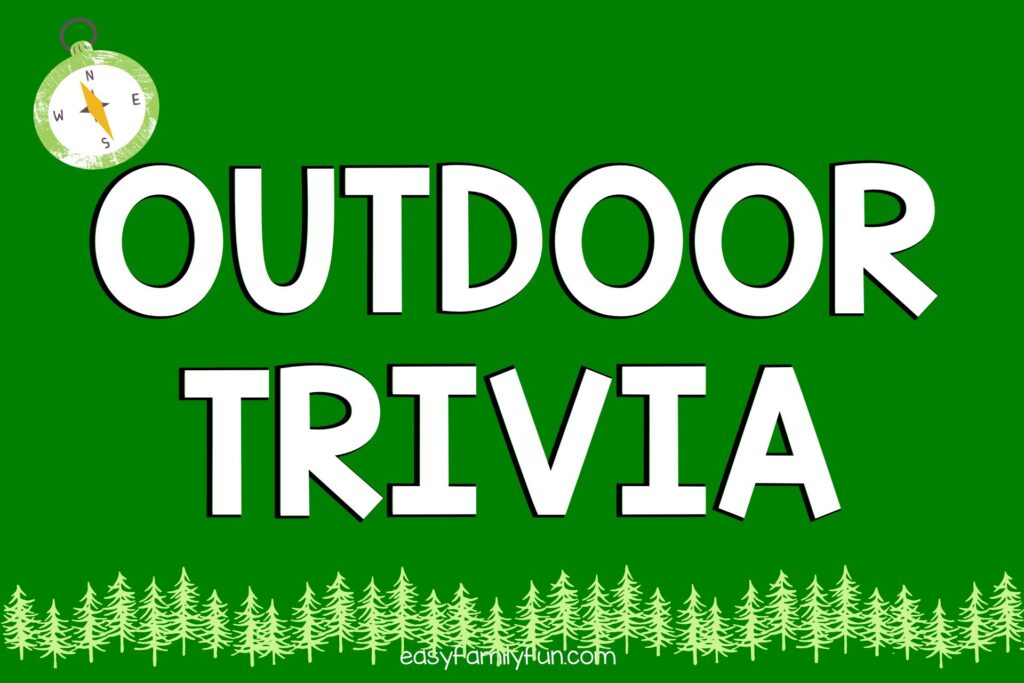 Outdoor Trivia is a great game to play both inside and out! Outdoor trivia is an entertaining way to learn more about nature, animals, and the environment.
Easter Bible Trivia is a fun and enlightening way to celebrate Easter. Questions can range from the Easter story found in the Bible, to other traditions associated with the holiday. This type of trivia is perfect for church groups, or even family gatherings looking to explore and share their knowledge about Christianity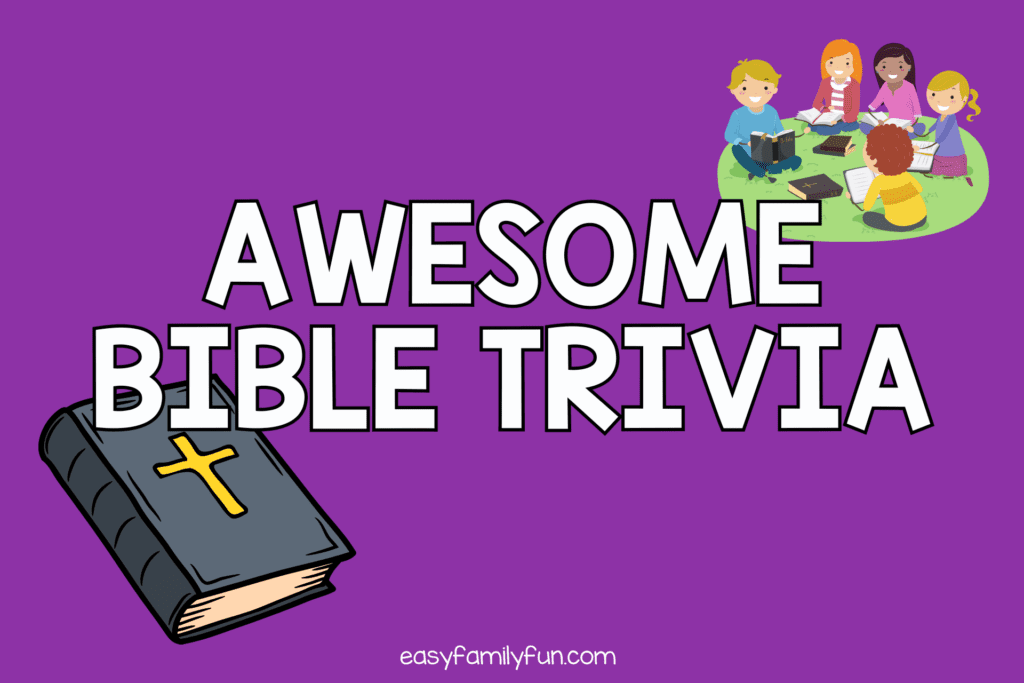 Bible Trivia is an entertaining and educational way to learn more about scripture and faith. Be sure to grab these awesome Bible trivia questions when looking to test your knowledge of all things Bible.
Trivia games are an easy and accessible way to make sure you stay up-to-date with the current issues and trivia trends in the world. It is important to remember that when playing trivia games, it isn't just about having all of the answers but rather finding smart ways to use what you already know and trying new tactics.
If you're ready to show off your trivia skills, make sure to subscribe to our email list! That way, you'll be the first to know when we've added new topics for even more brain-teasing fun.
How Do I Print A PDF?
You'll need a program that supports PDFs. Adobe Acrobat is a great option. Open the program, click file, then print. Select your printer and the number of copies you want to print. Be sure you click double-sided if you want it to print on both sides.
Can I Resell These?
You may not resell any printable that you find on our website or in our resource library. You may use them for class parties, at church, at home, or in the classroom. You may get these printed at an office supply store or copy center at your own expense.