How much do you know about Spring break? Well, it's time to test your knowledge with these spring break trivia questions. So put your knowledge to the test and become a spring break expert!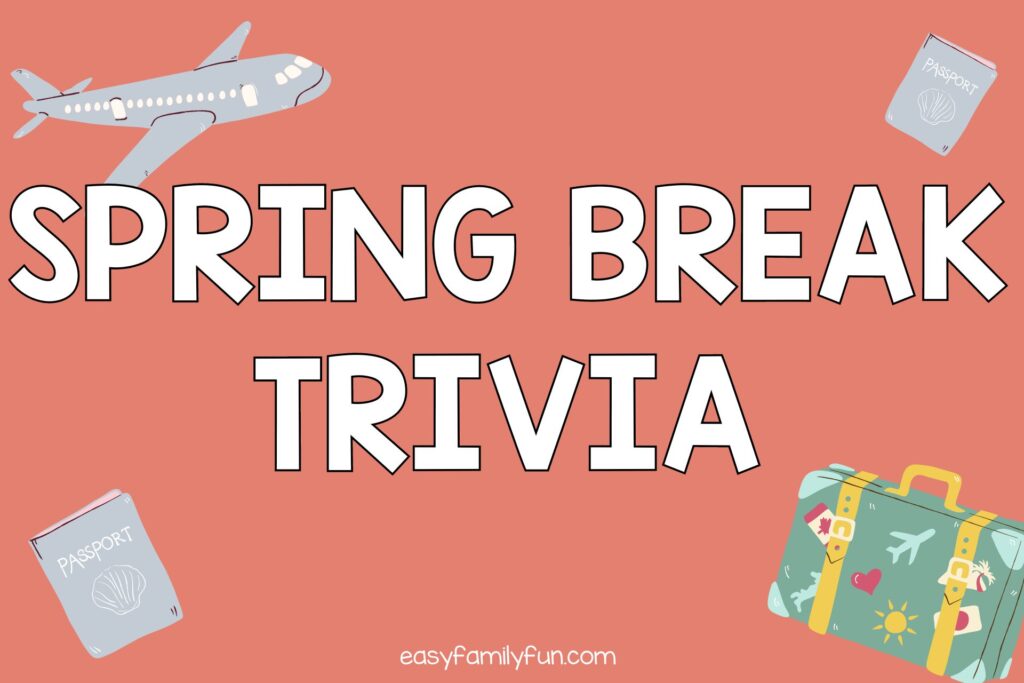 Our family loves a good trivia game! There is something about gathering around and testing our knowldge that makes us bond as a family. Spring break trivia is one of our newest trivia question sets. We love playing this as spring approaches or just when we are dreaming about spring. We usually pair it with some of our other trivia games like our kid's movie trivia, outdoor trivia questions, and our winter sports trivia.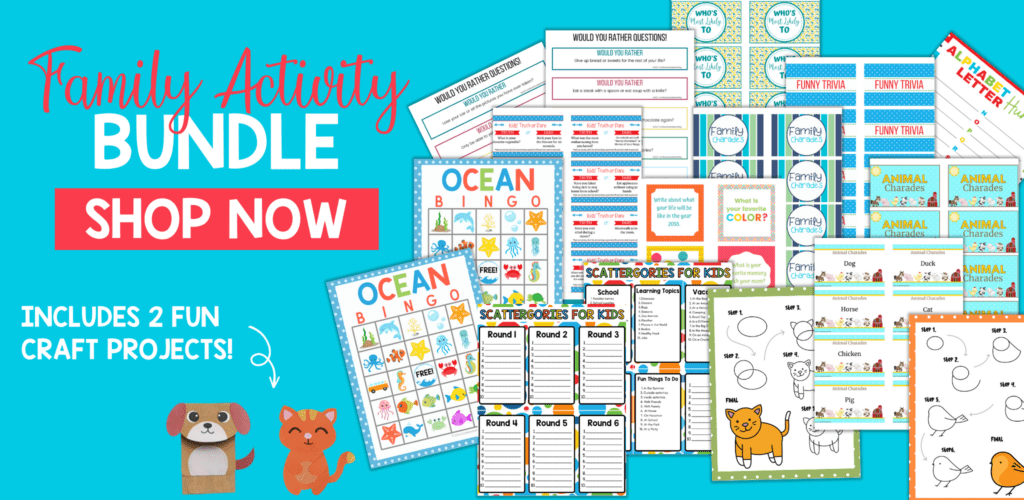 How do you play trivia?
There are many different ways to play trivia as well as use these Spring break trivia questions.
One way to play is you can divide into equal teams and play head to head.
You will then be read a question as a team, and collectively you will need to come up with the answer before the predetermined amount of time runs out. If you get it right, you will get a point. If you don't get it right, no one gets a point.
The other team will then go following the same rules.
You will play this way until you reach a predetermined amount of points or you run out of questions. The team with the most points wins.
Another way to play is to have a caller they will read the question; everyone else will then right down the answer they think it is. The caller will then announce the answer, and you get a point if you get it right. You will play until one person gets the predetermined amount of points.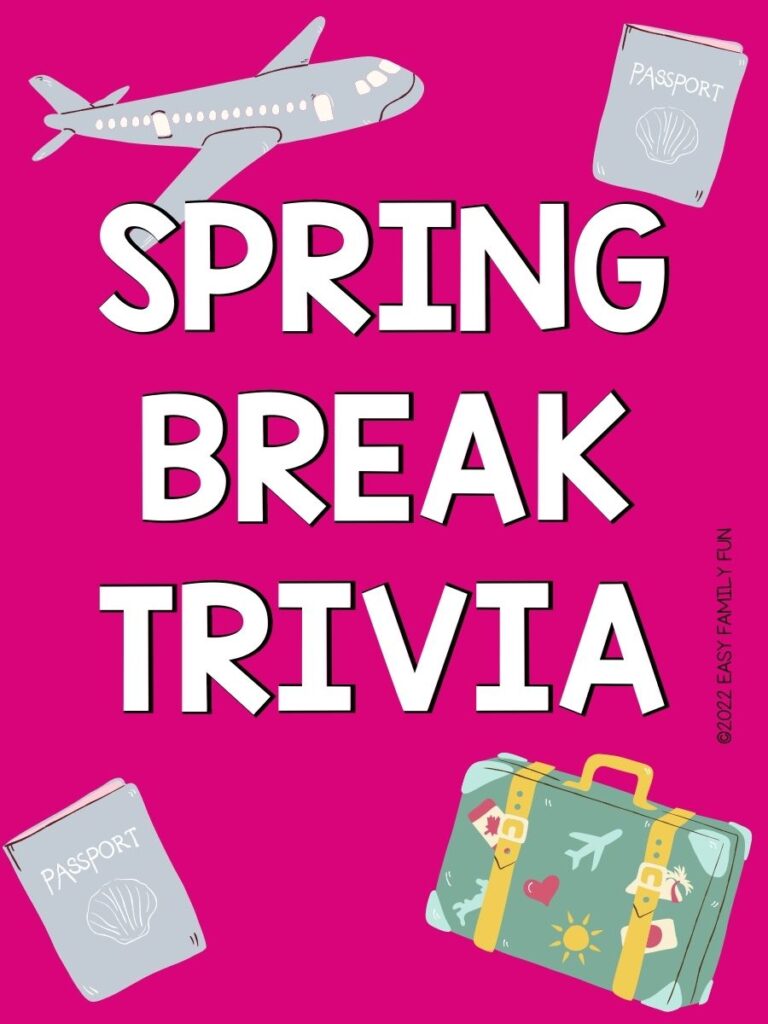 Tips for Playing
Want some pointers on playing trivia? We have laid out some tips for you!
Establish rules before starting. This includes how long you will play or how the game will end.
Evenly divide the teams by age and skill level. This ensures everyone is having a good time.
Print the list of questions so you don't have to keep referring back to it.
Have the score in a spot that everyone can see it.
If you are using a timer, try and let everyone see it at all times.
Love Trivia Questions? Grab this ultimate trivia bundle!
Spring Break Trivia
Q: Which ancient civilization celebrated a tradition similar to spring break?

A: Greeks, Romans and Aztecs.
Q: What U.S. city is usually considered the birthplace of spring break?

A: Fort Lauderdale.
Q: What movie ushered in the modern spring break?

A: Where The Boys Are.
Q: Why did spring break traffic to Fort Lauderdale spike during the 1940s?

A: German submarines.
Q: How much do students spend each year on spring break?

A: $1 Billion
Q: What is the name for the dangerous spring break practice of climbing from balcony to balcony trying to find the hotel room with the best party?

A: Balcony Diving.
Q: What percent of spring breakers don't use condoms?

A: 75%
Q: What year did Florida raise the legal drinking age to 21?

A: 1985
Q: What was the first location outside of Florida to draw large crowds of students during spring break?

A: South Padre Island
Q: What is an "alternative spring break"?

A: Doing volunteer work.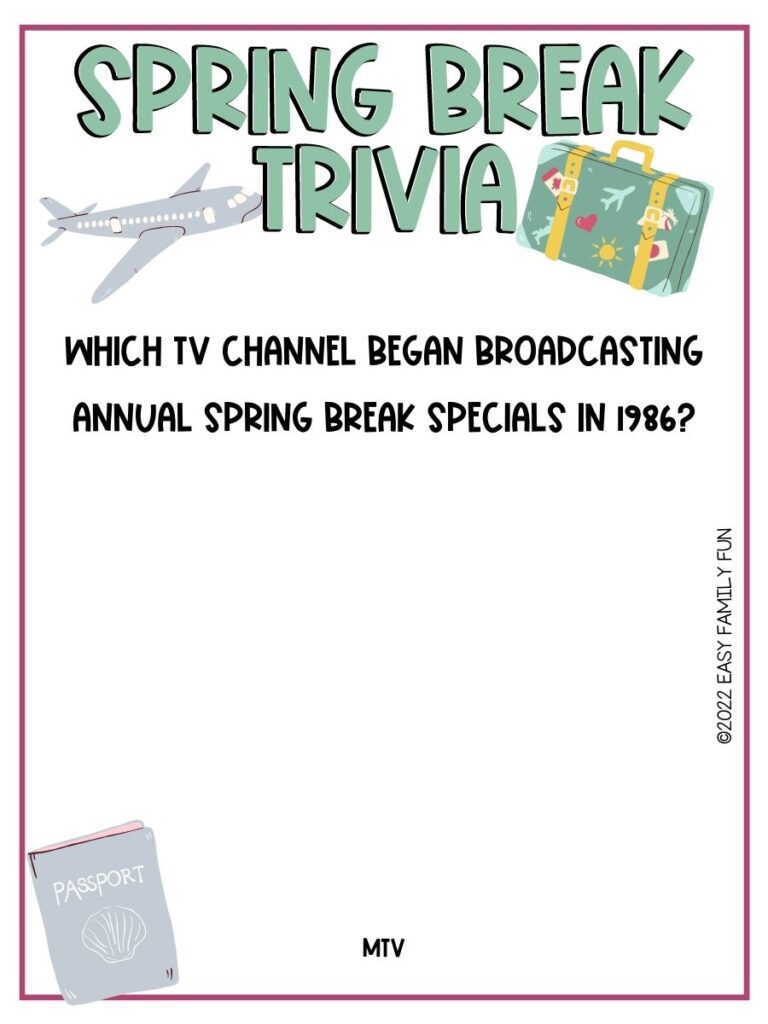 Q: Which TV channel began broadcasting annual spring break specials in 1986?

A: MTV
Q: What video series featured girls on spring break exposing their bodies?

A: Girls Gone Wild.
Q: How many Americans are arrested abroad each year during spring break?

A: 2,500
Q: What was Fort Lauderdale's nickname during its spring break heyday in the 1980s?

A: Fort Liquordale.
Q: How many alcoholic drinks does the average male have each day during spring break?

A: 18
Q: How many ounces are in a standard beer?

A: 12oz
Q: How many arrests does South Padre Island average a day during spring break?

A: 25
Q: Which holiday often falls on spring break?

A: Easter, Mardi Gras and St. Patrick's Day
Q: How long did it take for the spring break tradition to catch on?

A: 2 years
Q: What is the most popular Mexican destination for spring break?

A: Cancun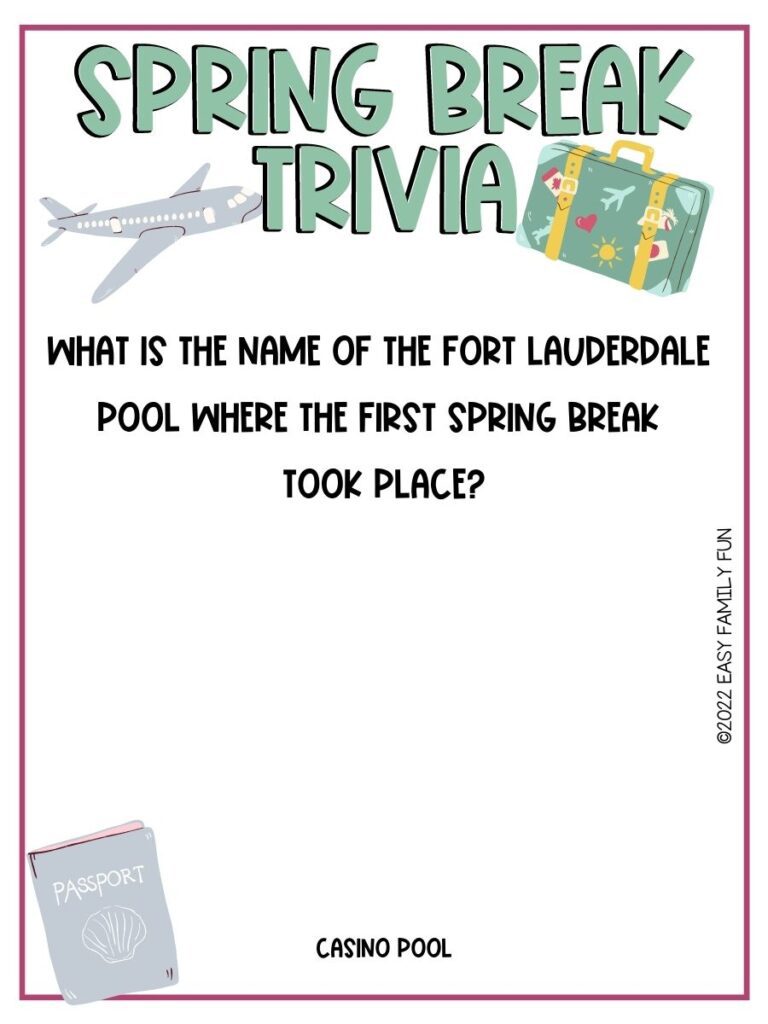 Q: What is the name of the Fort Lauderdale pool where the first spring break took place?

A: Casino Pool
Q: What percent of spring breakers drink to the point of passing out?

A: 11%
Q: Who stated that "spring break is no longer an innocent respite from the rigors of college academics; it's potentially life threatening"?

A: American Medical Association
Q: Which mayor warned vacationing students to stay away from Fort Lauderdale?

A: Robert Dressler
Q: Which ancient civilization began the bacchanal now known as spring break?

A: Greeks
Q: What religious holidays often falls during spring break?

A: Passover and Easter
Q: What year did spring break officially occur in Fort Lauderdale?

A: 1936
Q: Who starred in the 1983 film "Spring Break"?

A: David Knell and Perry Lang
Q: When Fort Lauderdale started cracking down on underage drinking in the late 1980s, which town did spring breakers move the party to?

A: Daytona Beach, FL
Q: When did MTV televise its first "Spring Break" special from Daytona Beach?

A: 1986
Q: Daytona Beach finally got fed up with spring breakers, and the 1990s rang in a new party town. Which one?

A: Panama City, FL
Q: What's the most popular spring break destination in Texas?

A: South Padre Island
Q: What faux pas does Homer Simpson make when he takes his family on vacation to Florida during spring break?

A: Kills the county mascot
Q: How old are spring breakers, on average?

A: 18 years and up
Q: In 2013, how many high school and college students spent their spring break building houses for Habitat for Humanity?

A: More than 10,000.
Q: What percentage of students get injured over spring break?

A: 60%
Q: What theme park is the most popular for spring breakers?

A: Walt Disney World in Orlando, Florida.
Q: How many students in the United States go on spring break each year?

A: Between 1.5 and 2 million.
Q: What is the busiest time for spring break?

A: Last two weeks of March.
Q: Domestically, what's is the most popular place to spend spring break?

A: North Carolina's Outer Banks
Are you a fan of trivia? Check out our other awesome trivia questions now!
How Do I Access My Free Printables?
Fill in the form above. You will receive an email in your inbox. If you don't see it, check your spam folder! You will then click to confirm your subscription. Once confirmed, you will be taken to Airtable (a different website), where all our free printables will be waiting for you! It is free to sign up for Air Table!
How Do I Print A PDF?
You'll need a program that supports PDFs. Adobe Acrobat is a great option. Open the program, click file, then print. Select your printer and the number of copies you want to print. Be sure you click double-sided if you want it to print on both sides. 
Can I Resell These?
You may not resell any printable that you find on our website or in our resource library. You may use them for class parties, at church, at home, or in the classroom. You may get these printed at an office supply store or copy center at your own expense.