Ready to embark on a thrilling adventure through the animal kingdom? Let's dive into the world of animals that start with X. Whether they dwell in the depths of the ocean or roam the vast landscapes, we will discover some of the most interesting creatures that start with X. Come join us on this exciting exploration.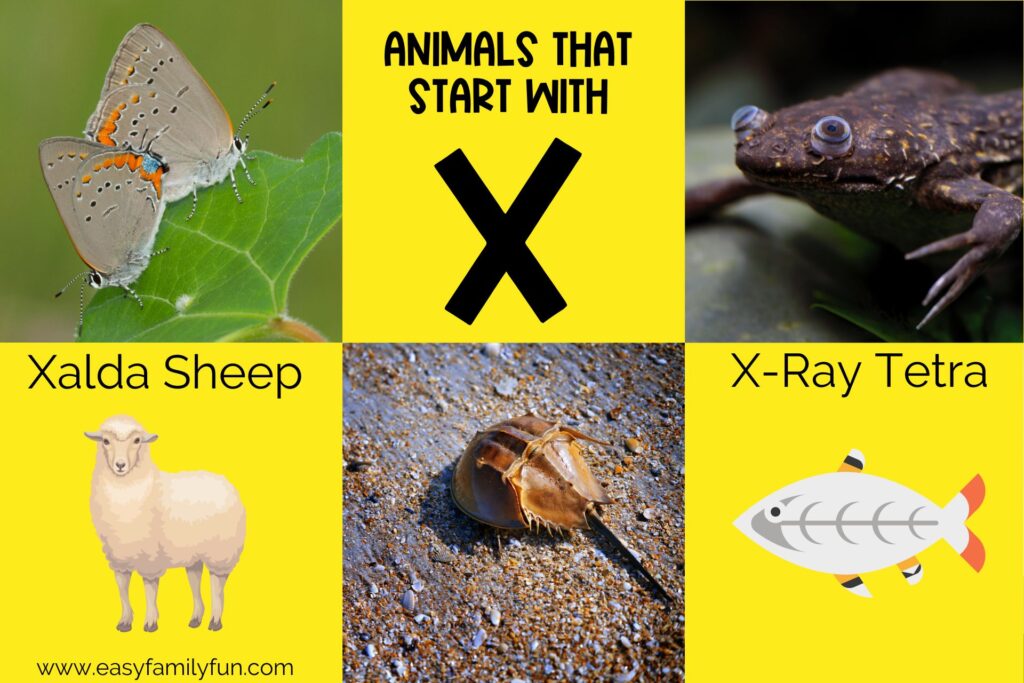 Did you know that the animal kingdom is home to a remarkable variety of animals that start with the letter X? Among them are familiar favorites like the Xenopus (African clawed frog), and others may be less renowned, such as the Xoloitzcuintli (a hairless dog breed).
As we venture into this fascinating list of animals that begin with X, we will uncover intriguing facts that you may not know. Let us embark on this enchanting expedition together and unravel the mysteries of the animal kingdom.
Ready to explore more animals? Be sure to check out Animals that Begin with J and Animals that Begin with E.
Commonly Known Animals That Begin With X
These animals that begin with X are some of the most commonly known animals throughout the world.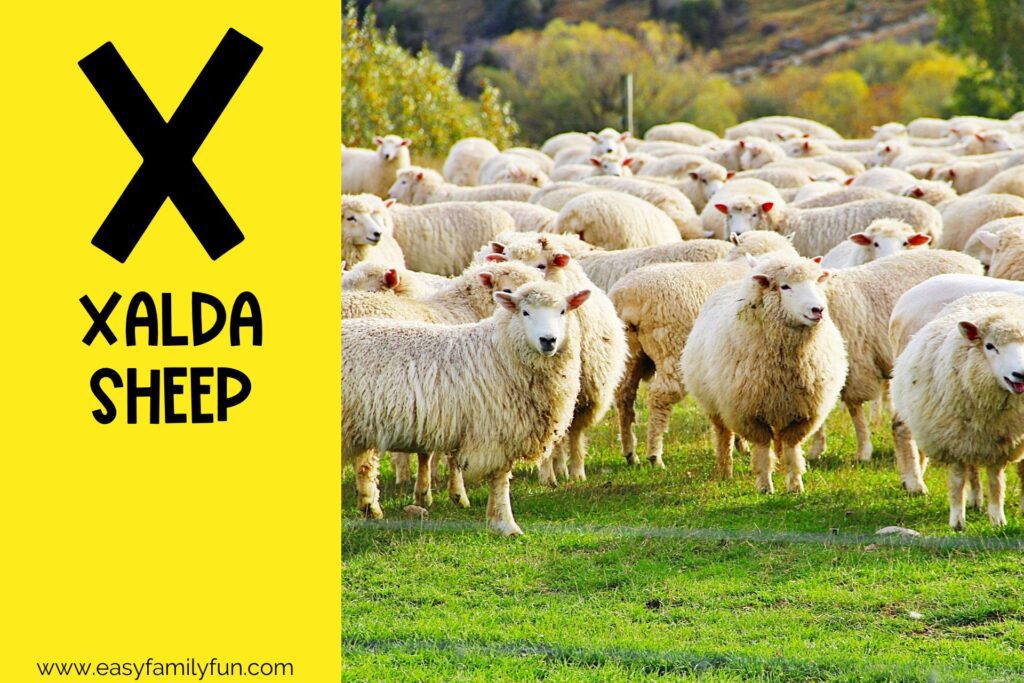 Xalda Sheep
Xalda Sheep are the oldest sheep breed in Spain. They are small agile sheep and usually are black or white; as it grows, it can turn to a reddish tint. They are raised for meat, which is high in protein and very tender. They also use wool for clothes. 
Xantusia Night Lizard
Xantusia Night Lizards are from Southern California, southern Nevada, southwestern Utah, and the western areas of Arizona. They are small reptiles that are grey, yellow-brownish, and olive and can change color. Even though they are named night lizards, they are active during the day. They are good climbers and like to eat termites, small insects, spiders, and insects.
X-ray Tetra
X-ray Tetras are called that because of their translucent bodies. They are small fish that like to live in large groups. They are found in the wild in several coastal rivers. Males X-ray Tetra fish are skinnier and smaller than the females. They are popular in home aquariums and will eat most fish food.
Xantus's Hummingbird
Xantus's Hummingbirds are found in the Baja California peninsula's tip. They like to live in arid woodlands of scrub, oak, and pine-oak and also visits coastal desert, gardens, and feeders. They eat nectar and some small insects. They lay two eggs at a time that hatch in just 22 days.
Zoo Animals That Start With X
Headed to the zoo? There are A few zoo animals that start with X that can be found. On your next zoo trip how many of these animals can you find?
Xenopus
Xenopus also known as an African clawed frog, lives in Nigeria and Sudan to South Africa. They live in the water and do not have tongues or teeth. They use their hands to shove the food in their mouths and down their throat. They use the large claws on their feet to tear big pieces of food up. They are most active at night.
Xantus Gecko
Xantus Geckos live in northwestern Mexico and are also called leaf-toed geckos. They like to live in the desert and shrubland. Xantus Geckos have vertical pupils, immovable eyelids, and leaf-like toe pads. They squeak when handled and will drop their tail very quickly.
Xingu River Ray
Xingu River Rays, also known as white-blotched river stingrays, or polka-dot stingrays, live in clearwater with a rocky bottom. They are a type of stingray that contains venom localized at their dentine spine in their tail. As they get older, the venom decreases in toxicity. They are kept in many aquariums and can live up to 9 to 13 years.
Xenopeltis
Xenopeltis are snakes that are also known as sunbeam snakes or iridescent snakes. Xenopeltis are iridescent with highly polished scales, which is why they are known as the sunbeam snake. They live in Southeast Asia and some regions of Indonesia. They are not venomous and lay up to 10 eggs at a time. They like to live in forest clearings, gardens, and parks and are often found in rice paddies.
Other Animals That Start With X
Love learning about animals that start with X? These are other animals that are less common throughout the world. How many of these animals have you seen or heard of?
Xami Hairstreak (Butterfly)
Xanti Sargo
Xanthippe Shrew
Xavier's Greenbul
Xenops
Xerus
Xoloitzcuintli
Xenarthra
Xantus Crab
Xeme
Xingu Corydoras
Xingjiang Ground-Jay

Xantus's Murrelet

Xucaneb Robber Frog
Xylophagous Leafhopper
Xiphosura (Horseshoe Crab)
There you have it! A great list of animals that start with X to expand your knowledge of all our favorite animals. Did we miss any? Share them in the comments so we can add them to the list.
Be sure to check out our other animal lists.